Do you believe Jesus could return at any minute? That He could come today and rapture the Church? Well, I hope you said yes because Scripture tells us that today could be the day. There is no prophesy that needs to be fulfilled before Jesus descends into the clouds and calls His own to Himself.
Nothing!
Christian leaders continue to bring awareness to the end days, teaching and exhorting us to keep our eyes fixed on that day. There are books (fiction and nonfiction), movies, articles, and ministries devoted to "end day" theology. Of course we need to test the accuracy of such things, but there is NO doubt that God has called many to help the Church get ready for Jesus' return.
I've devoured numerous books, watched countless movies, and followed certain ministries that cast light on the end days. I have sensed an urgency in my soul for some time. My Bible study, The Bride of Christ: Being Rapture Ready, is the fruit of the tugging in my spirit about the end days.
Recently, I've thought about what I would like to be doing or how I should be living when Jesus comes for me. Perhaps you've had the same thoughts. If not, let me encourage you to try and wrap your mind around it.
Here are 6 things I will try to diligently put into practice in my life as I wait for Jesus…
Praying and listening!
As we continue in our spiritual journey, sometimes the basic things take a back seat. In the early days, our passion and excitement for God drive us to our knees in prayer. Our ears are tuned in as we seek God with our whole hearts.
As time moves forward, though, those passions can easily be erased and other things can take their place. Jesus warned the church at Ephesus that they had "forsaken their first love" (Revelation 2:4). Something tells me that at one time the people of this church were on fire for Jesus. But then their bright light slowly dimmed as they became immersed in worldly living.
I have found that I, too, have become somewhat apathetic. Seasons in life change – mine certainly has – but we need to stay connected to the Vine no matter how things have changed. We need to keep praying for others and listening for God to speak through His Word.
I will spend more time in prayer and God's Word.
Worshiping!
Romans 12:1 offers one explanation of worship: "I urge you, brothers, in view of God's mercy, to offer your bodies as living sacrifices, holy and pleasing to God – this is your spiritual act of worship." Worship is paying honor to God for who He is and what He's done. And truthfully, this verse is a beautiful way to do that.
Jesus said that "Whoever wants to be my disciple must deny themselves, take up their cross and follow me" (Matthew 16:24).
The cross was a place of shame, suffering, and death. John Piper says that "to take up your cross" means to treasure Jesus more than we treasure human approval, honor, comfort, and life. This is true worship.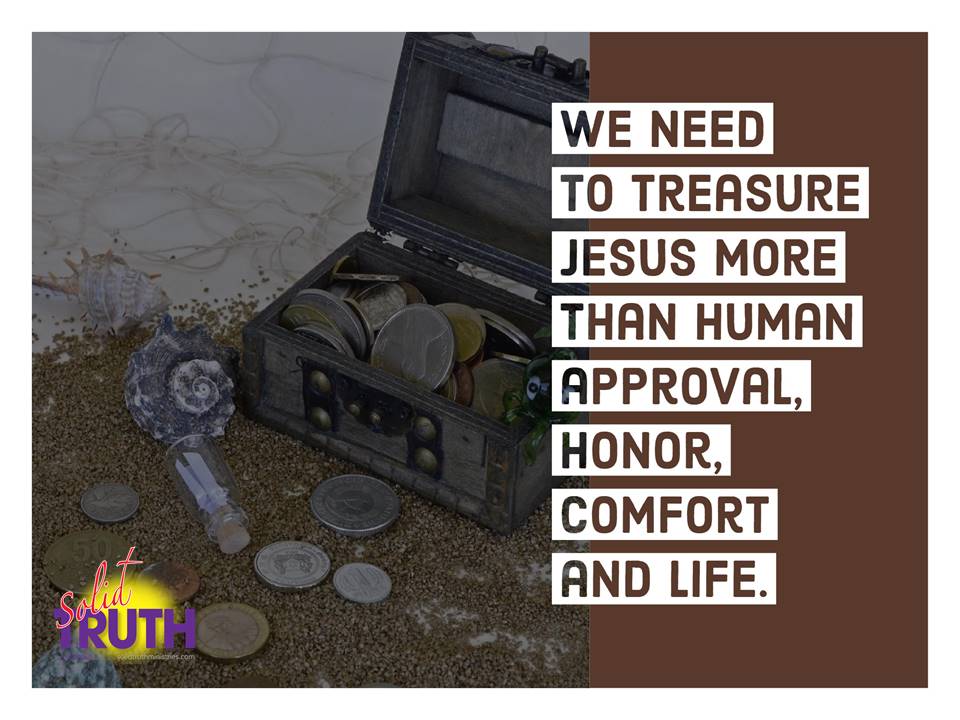 I will seek to worship Jesus with my whole body.
Living biblically!
In referencing the end days, Peter asks a thought-provoking question: "Since everything will be destroyed in this way, what kind of people ought you to be?" He goes on to answer that question: "You ought to live holy and godly lives as you look forward to the day of God and speed its coming" (2 Peter 3:11-12).
By living holy lives, we can speed His coming. There's not a better way to live as we await His coming. Peter writes: "But just as he who called you is holy, so be holy in all you do" (1 Peter 1:15).
We often confuse holiness with perfection. We think that we should strive for perfection. Now hear me… Perfection is not possible, but holiness is. In his book, The Pursuit of Holiness, Jerry Bridges states, "Holiness is required for followship with God!" It's not an option for the believer.
So what does it mean to stay holy? Another word for holy might be pure. We need to see sin the way God sees it and stay away from it. When we sin, we need to ask for forgiveness and then choose another path – a better path. The Bible calls such things sin: sexual immorality, hatred, discord, jealousy, selfish ambition, slander, and filthy language from our lips, among many other things. These things are found in two specific "sin" passages: Galatians 5 and Colossians 3.
I will ask God to show me the sinful things I've hidden in my heart and strive to live biblically.
Sharing the gospel!
We should always live with an eternal focus. Paul said, "Set your minds of things above, not on earthly things" (Colossians 3:2). I've been thinking about this a lot lately in relation to my family. So, I've been on a quest to be more proactive in sharing the gospel and talking about eternity to my loved ones. This should certainly be one of our greatest ambitions. You and I want our loved ones to spend eternity in heaven. Of course, we cannot bring someone to repentance – only the Holy Spirit can do that. But God uses His people to speak truth. The Holy Spirit can anoint our words to bring someone to understand their need for Christ.
I hope that Jesus returns when I'm speaking of His death, burial and resurrection. So, I will dedicate the rest of my days to sharing the gospel.
Investing in the lives of people!
My husband and I have been talking about retirement a lot lately. It's hard to imagine that I hit 60 a few months ago and I'm now a senior citizen. It's fun, though, thinking about what we would like to do in our retirment years. There are many options – traveling, spending time at our beach condo or at our mountain cabin, getting more involved in church ministry, taking up a new hobby, or doing projects around our house.
As I've been contemplating these remaining years, I've heard the Holy Spirit say to me that the best thing I can do is invest in others' lives. People matter to God! So, they should matter to me, too. As followers of Jesus, we have a lot to offer others.
The apostle Paul spent his life investing in the lives of people, praying for them and teaching them truth. And Jesus was all about people. If we follow these examples, we too can make a difference in others' lives.
Will you join me in investing in the lives of others?
Using my gifts!
Lastly, when Jesus returns, I hope to be using my gifts to the best of my ability. At the moment of salvation, we have been given spiritual gifts to be used for His Kingdom work. It is our responsibility to use them. I think sometimes we often don't use them because our dreams or expectations have not turned out the way we envisioned. Trust me, I know.
I used to be discouraged that I could not get a publishing company to endorse my Bible studies. I've been to several writing conferences and spoken to many publishers. I've come close. But in the end, I received a rejection letter.
I almost gave up several times. Then I realized that God would make that happen if it was supposed to – and it still might. But all God cares about is that I'm using my gifts. I know for a fact that many lives have been changed through my studies and my writings.
So, I will keep moving forward with what God has called me to do. Will you do the same?
My friend, Jesus could come back today. Let's ponder how we should be living and then begin to live that way.
Blessings,