In his book Unlimiting God, Richard Blackaby said: "After many years of walking with God and seeking to go deeper with Him, I've drawn this conclusion: We limit God."
I couldn't agree more.
Nothing in Scripture tells us that our God has limits. It's our perception and our own limited view of God that limits Him.
Not long ago my pastor asked the congregation: "Aren't you glad you live on this side of the cross?" All around the worship center, you could hear loud applause and people unanimously declaring "Amen!"
And rightly so!
There surely is a stark difference between the benefits believers enjoy today compared to the limitations of the Old Testament saints. You may want to read Exodus 19 in your spare time. God was at the top of the mountain, but the people, except Moses, were commanded to stay at the foot. They were not allowed to cross the barrier.   
Here's the good news: Jesus Christ broke down those barriers, and we have access into His presence. Paul writes: "Once you were far away from God, but now you have been brought near to him through the blood of Christ" (Ephesians 2:13). 
That means we can know God's power, majesty, and sovereignty. 
But here's the thing: I'm certain that many of us are just like those saints of old – we're still positioned at the foot of the cross. So for that, we only know God from a distance.
We've settled!  
God wants us to know His power more.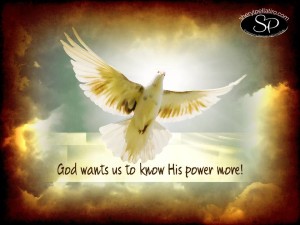 He wants us to experience greater things. And He wants to do greater things in us. But we are the ones who have limited our God, and those limits are keeping God at a distance.
With that said, here are three ways we can un-limit God…
1. Expect God to speak!
We read in Proverbs 8:34-35: "Joyful are those who listen to me, watching for me daily at my gates, waiting for me outside my home! For whoever finds me finds life and receives favor from the LORD.
God is never silent!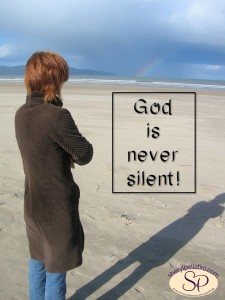 And He has something to say to each of us, if only we would take the time to listen. Sometimes we become accustomed to other voices or we limit God's voice to short devotionals, books, or preachers. Now please hear me: there is nothing wrong with devotionals (Jesus Calling by Sarah Young and My Utmost for His Highest by Oswald Chambers are two of my favorites).
However, if we limit God's voice to outside influencers, then we are missing what He has to say to us. God loves His children so very much. You and I are each special in His eyes, His treasures.
Regardless of how we feel, God has a word for each one of us individually. God loves to talk and He has lots of things to tell us. And when God speaks, it always lines up with Scripture. 
Ask God to speak and then listen. Write down what He tells you.
2. Examine God closer!
We want to know more, see more, and experience more of God. But sometimes busyness gets in the way, life interrupts our intentions, and/or we just lose interest. Therefore, we put limits on how close we draw to God.
God is beckoning us to come closer, but we choose to stop and not continue. We determine that we're good and we have seen enough.
I have a feeling that the shepherds in the field were glad they followed the star that night as they were the first to witness God's greatest plan unfolded—the birth of His Son. Imagine the stories their families heard when they returned home.
In John 3, Nicodemus, a member of the Pharisees, came to Jesus. He simply wanted to know more. He wanted to hear what Jesus had to say for Himself. Nicodemus was not satisfied with just a little. He risked everything to know the truth—to know more about this great Prophet who spoke with authority and healed many.
Will you join me and examine God closer?
3. Embrace His power!
When a person gets drunk, they come under the influence of alcohol. The alcohol takes over their bodies, their reflexes, and their ability to act in their right mind. They are controlled by a dangerous substance. We all know this is not a good thing.
On the other hand, letting the Holy Spirit fill every inch of our bodies and submitting ourselves to His control is the best thing we could ever do. And being controlled by the Spirit of God opens the door wider for God to do greater things in and through us. This is one sure way to embrace His power.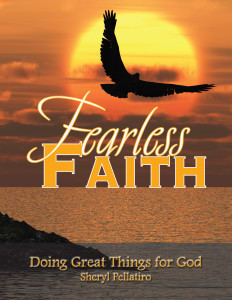 For more on this subject, you may want to check out our Fearless Faith Bible study. 
So friends, let's seek to un-limit our God so that He can do greater things in and through us. 
Love and Blessings,