There is no doubt that today's believers often neglect important Scriptural principles.
Jesus said that "[we] are His friends if we do what He commands" (John 15:14). I want to be called His friend. How about you?
Then it's important we strive to live the way He commands. We might ask what principle is often overlooked among 21st century believers. I believe one is purity.
The world looks down on purity, but God holds it in highest esteem.
In ancient Israel, a betrothed young girl was to prepare for her marriage to her groom in several different ways: she was to get her wedding garments ready, watch for him, and remain pure. You and I are brides too, waiting for our Bridegroom. Therefore, it is our responsibility to keep ourselves pure. If you would like to know more about how the ancient Jewish wedding customs relate to today's Church, Christ's bride, then consider working through our Bride of Christ: Unveiled Before the King Bible study—a study that is sure to capture your heart and help you to be ready for when your Groom comes for you.
Here is a strong definition for the word purity: "freedom from anything that contaminates, pollutes."
I hope you will thoroughly ponder what I'm about to say. I believe that purity is non-existent in the world, and almost impossible to find in the Church. God has to search high and low to find believers who have remained pure.
Of course, perfection in any one area is never achievable when you add our sinful nature to the mix, but you and I can strive for purity above all things. Oh, how this makes God smile.
Today we continue in the Book of James as we observe how to exude a pure faith. Examining chapter 4 (a chapter that is full of practical advice on living a life of faith that truly honors God), we find four distinct means to pronounced purity:
1. Purify your motives!
Speaking about the fighting in the church, James says, "When you ask, you don't get it because your motives are all wrong – you want only what will give you pleasure" (James 4:3).
Our motives determine our actions. But wrong motives can cause division and quarreling.
Sometimes a controlling authority figure, rejection, insecurity, lack of confidence, or abuse can cause our motives to be impure. Often bondage, peer pressure, and our own human desires guide wrong motives. We are sometimes prone to act because it might make us look good in someone's eye, to receive the applause of someone else, to be recognized, to be loved, or for the simple purpose of satisfaction. It makes us feel good.
So, it's important we always examine our motives.
As we move forward in our actions, here are a few questions we can ask ourselves: Will this glorify God?  Will this draw others to Christ?  Will the gospel spread? Why am I doing this?  Why am I seeking this?  Is this for Christ alone?
2. Purify your friendships!
James asks this question: "Don't you realize that friendship with the world makes you an enemy of God" (James 4:4)?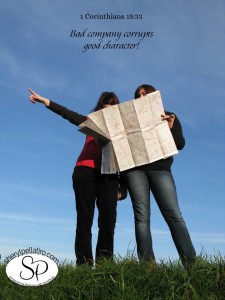 The Apostle Paul writes: "Bad company corrupts good character" (1 Corinthians 15:33).
There is not a clearer verse that explains how someone with bad morals can corrupt someone with good morals. Their personality changes, their behavior changes, they become difficult, and suddenly they've put up a dividing wall.
We need to be very careful what we watch on television, what movies we go see, what books we read, what music we listen to, what sites we visit on the Internet, and who we choose to hang around with.
If you need to say "no" to a certain movie, refrain from watching a certain program because they promote what God calls "sin," or you choose to walk according to God's ways instead of following what others are doing, then you will be on the right road to purity. And God will surely bless you.
3. Purify your body!
James writes: "Wash your hands, you sinners; purify your hearts, for your loyalty is divided between God and the world" (James 4:8).
Sin separates us from God and affects others, often causing division and distance in relationships. Sin is anything that goes against God's Word and never accomplishes anything good. It destroys, ruins, and shatters everything good. No one is immune from sin and that's why we need to make a daily practice of falling before God and asking Him to forgive us.
We need to examine our hearts every day!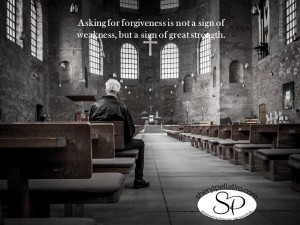 Here's a good reminder: asking for forgiveness is not a sign of weakness, but a sign of great strength. Allowing God to daily purify our bodies is one of the best things we could ever do for our own joy and satisfaction, and to keep our relationships strong and healthy.
4. Purify your thoughts and actions!
Listen to James' words: "Don't speak evil against each other, dear brothers and sisters. Remember, it is sin to know what you ought to do and then not do it" (James 4:11, 17).
Our minds are Satan's battlefield. He is constantly whispering lies into our ears. Sometimes his lies lead us to focus on someone else's faults. If we are not in the practice of purifying our thoughts, then we can easily be led into sin.
Purifying our thoughts is the catalyst for remaining pure.
I trust God will use these words to help us stay pure – something that God longs for in each of His children.
If you want to study more about your faith, then check out our Fearless Faith Bible study.
***Please share your comments below. Why do you think it's important that we not neglect purity? Do you have anything to add to these points?
Love and Blessings,