In this life, we all suffer loss. But the hardest of all losses is when we lose someone we love. Death is NEVER easy. And sometimes the person doesn't die physically, but their absence feels like a death.
Just this morning, a girl I follow on Periscope and Facebook Live lost her precious mom to cancer. And in the same morning, a young popular singer was shot and killed. She had her whole life ahead of her.
I do know that their loved ones are grieving right now. Trying to make sense of it. Death never will make sense to us. But believers have a blessed hope the rest of the world doesn't have.
I remember standing beside my sister's hospital bed and saying good-bye. At forty-three, she was too young to die. Six years later (almost to the day), I stood beside my dad's hospital bed and watched him die of the same cancer that took my sister. Do I miss them? Absolutely! Every day!
Let me interject something here. As believers, we need to hold on to the hope that our loved ones are in heaven. I have been asked about those who never show a profession of faith in Christ. Here's what I do know: God can do anything. He can appear to them just before they take their last breath.
You did your part. You prayed for them and shared as much as they would let you. And if you didn't, you have to believe someone else did. If we don't live with that hope, then we can suffer from guilt. And guilt is a bondage.
Here's a post that went out this morning. It speaks volumes and is perfectly positioned for our topic today…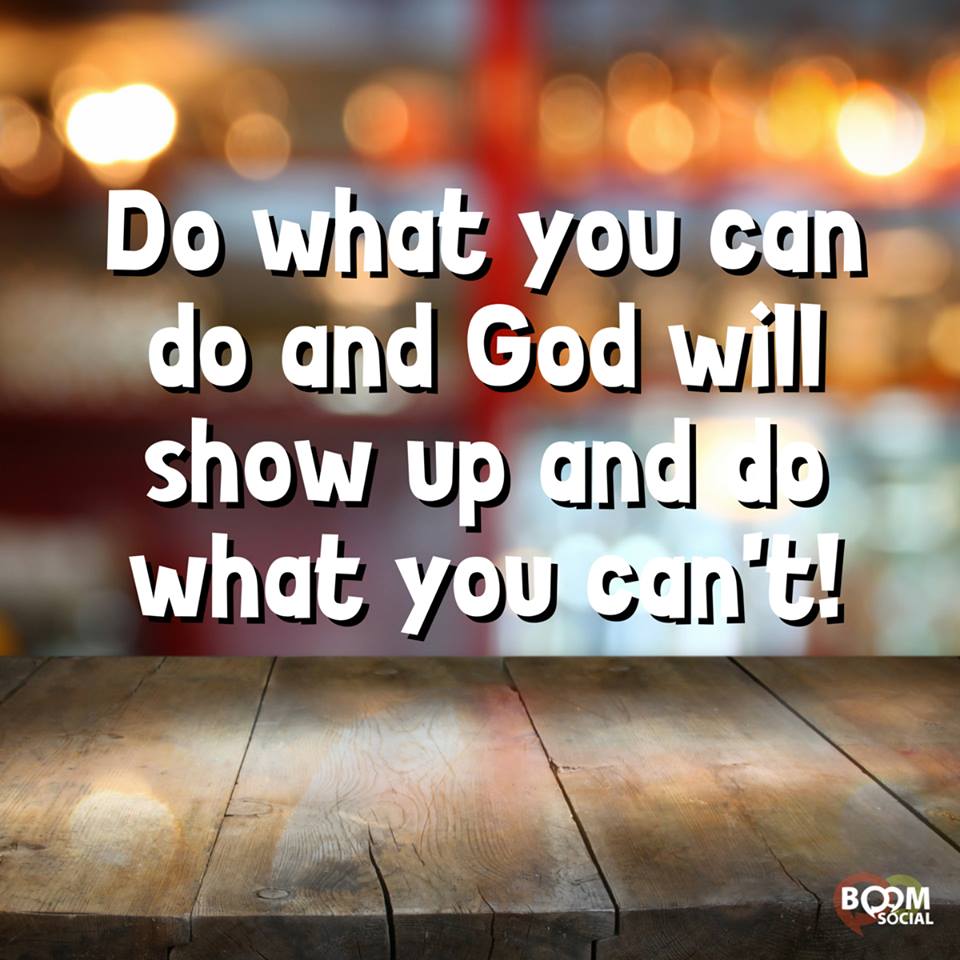 Here's what we need to know. God hates death as much as we do. He does not like to see His people mourn and weep over their loved ones.
So, He's given us His Word to bring comfort to us. If you are suffering a loss right now, I may not be able to say words to help you in your grief, but I can offer you God's Word.
Here are 3 verses you can cling to:
1) Psalm 34:18: The Lord is close to the brokenhearted and saves those who are crushed in spirit.
I believe that the Lord comes even closer to us when we've lost someone we love.
The Hebrew word for close means to "come near or approach." It represents intimate proximity. It's like someone standing so close to us we can reach out and touch them. Now, that's close.
I saw this when my sister was dying. One pastor commented that he had never walked into a hospital room where the loved ones were grieving, but with an overwhelming joy. That's God drawing close. We felt carried along.
If you are struggling with a broken heart right now, cling to this verse and know that God is closer to you than He has ever been.
2) Psalm 147:3: He heals the brokenhearted and binds up their wounds. 
Not only is God close to the brokenhearted, but He is the true healer of the heart. When our heart breaks, it feels like our whole body is broken. And loss can shatter a heart.
The Hebrew word for heal means to "sew together or mend." Now, this doesn't happen overnight, but we have to allow God to heal us.
I've seen people never get over the death of a loved one. Getting over them doesn't mean we forget them. It just means that we can move forward in life. We can live fruitful lives.
Those who are able to do this have been healed by the Great Physician Himself. This is what Jesus came to do. It's written about Jesus: "He has sent me to bind up the brokenhearted… (Isaiah 61:1).
The Hebrew word for bind up means to "tie or to bandage." Some bandages can heal the wound. This is the kind of bandage God puts on our broken hearts. But with any kind of brokenness, we need to be willing to be fixed.
God promises! Our part is to let Him do what He loves to do.
3) Romans 8:28: And we know that all things God works for the good of those who love him, who have been called according to his purpose!
I know! I know! This sounds like a cliche and quite frankly, we don't like to hear it when we're hurting.
I've heard people say that if one more person quotes Romans 8:28, they'll scream. 
To be honest, though, this verse is probably one of the most popular quoted Scriptures in the Bible. Why? Because we want to believe that whatever happens, God will bring good out of it.
But, how can He bring good out of a loss? What can He do to make it better? Well, because the Bible says it, God will do it. Every good story that comes from tragedy is God. Every person who comes to know Christ at a funeral service is God working. 
When the light of Christ shines in the face of a wounded soul, those impacted see the goodness of God.
I have a friend who has suffered tremendous loss. She has lost the function of her hands and legs. She became paralyzed after a surgery that was supposed to fix her pain. This wasn't supposed to happen. Now, she sits in a wheel chair and can barely function without help.
But, she is ministering to everyone: her kids, grandkids, visitors, and hospital staff. She still has a spark and the light of Christ shining. For the most part, she's remained positive. It's been hard, but God is with her and helping her get through it. She has a long road to recovery, but without a doubt, God has been, and will continue, to use it for His glory.
Sometimes we have to go through pain to truly see God. Sometimes our pain is someone else's hope.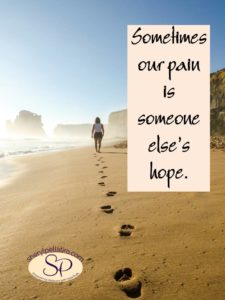 This morning as I was walking around my neighborhood, I prayed that God would continue to write my loved ones' stories and use every detour for His good. Trust me, they've suffered loss. And a lot of it has come from their own bad choices. But, one day they will see that God has used everything for His good, and for their good.
Remember, it's God's story. And the story will not be concluded until you and I enter glory. And then it continues forever and ever. WooHoo!
I hope today's post encourages you and offers you hope in the midst of your loss.
Please share this with others.
If you would like to know more about heaven and what will happen to us, then be sure to get my Bride of Christ Bible study. You will be thankful you did.
Blessings,